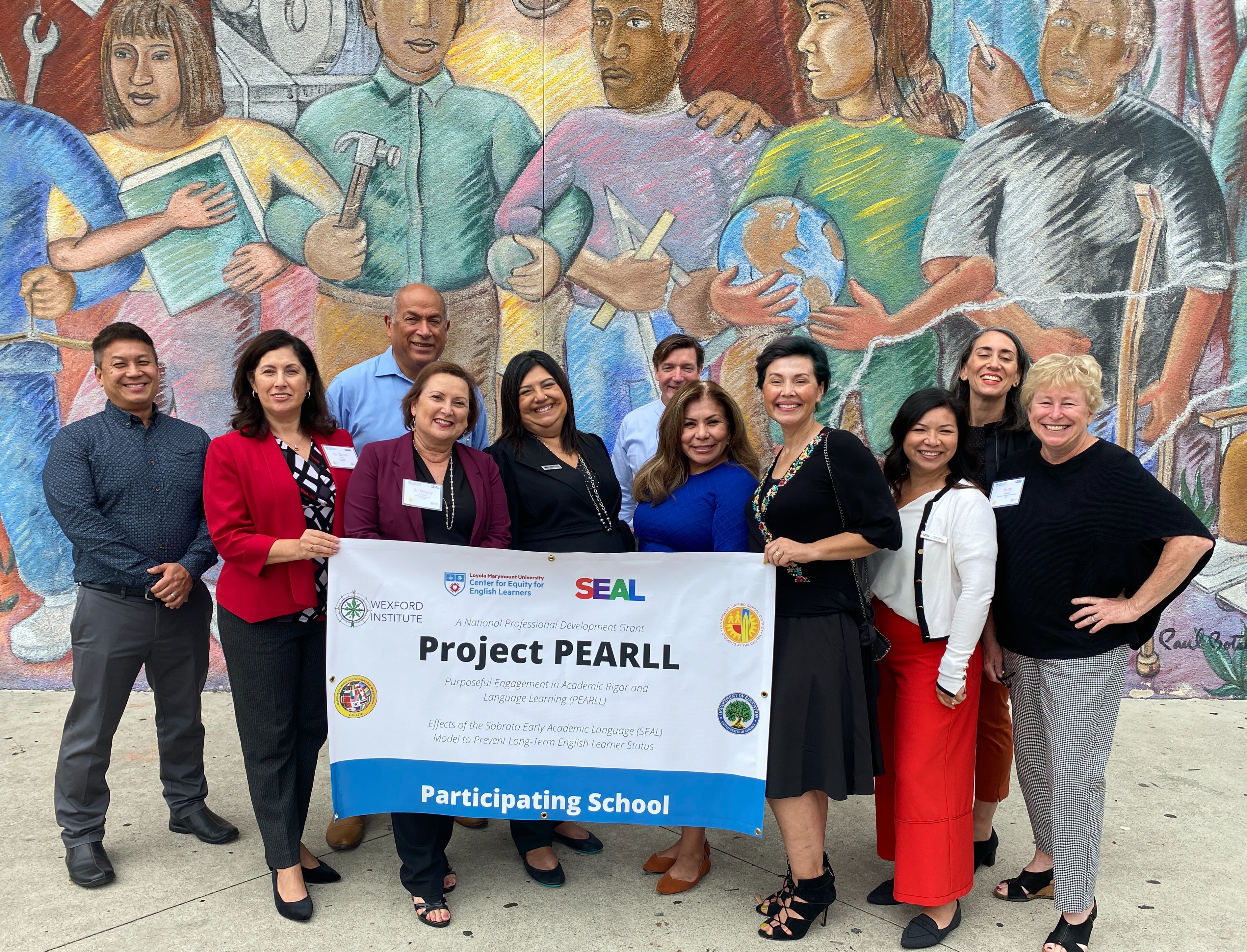 PEARLL Banner Leadership Team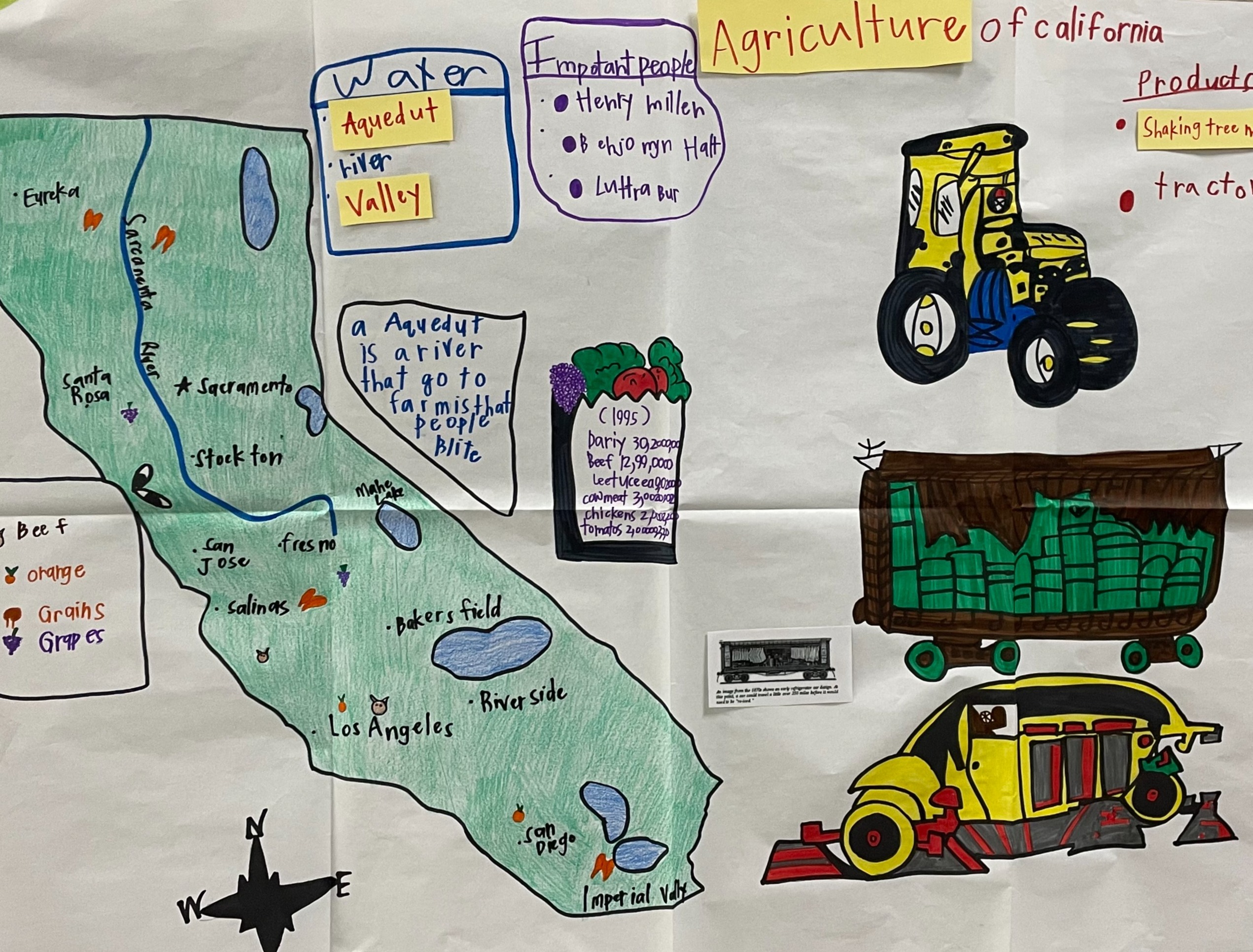 PEARLL-SEAL 'Draw and Label Strategy'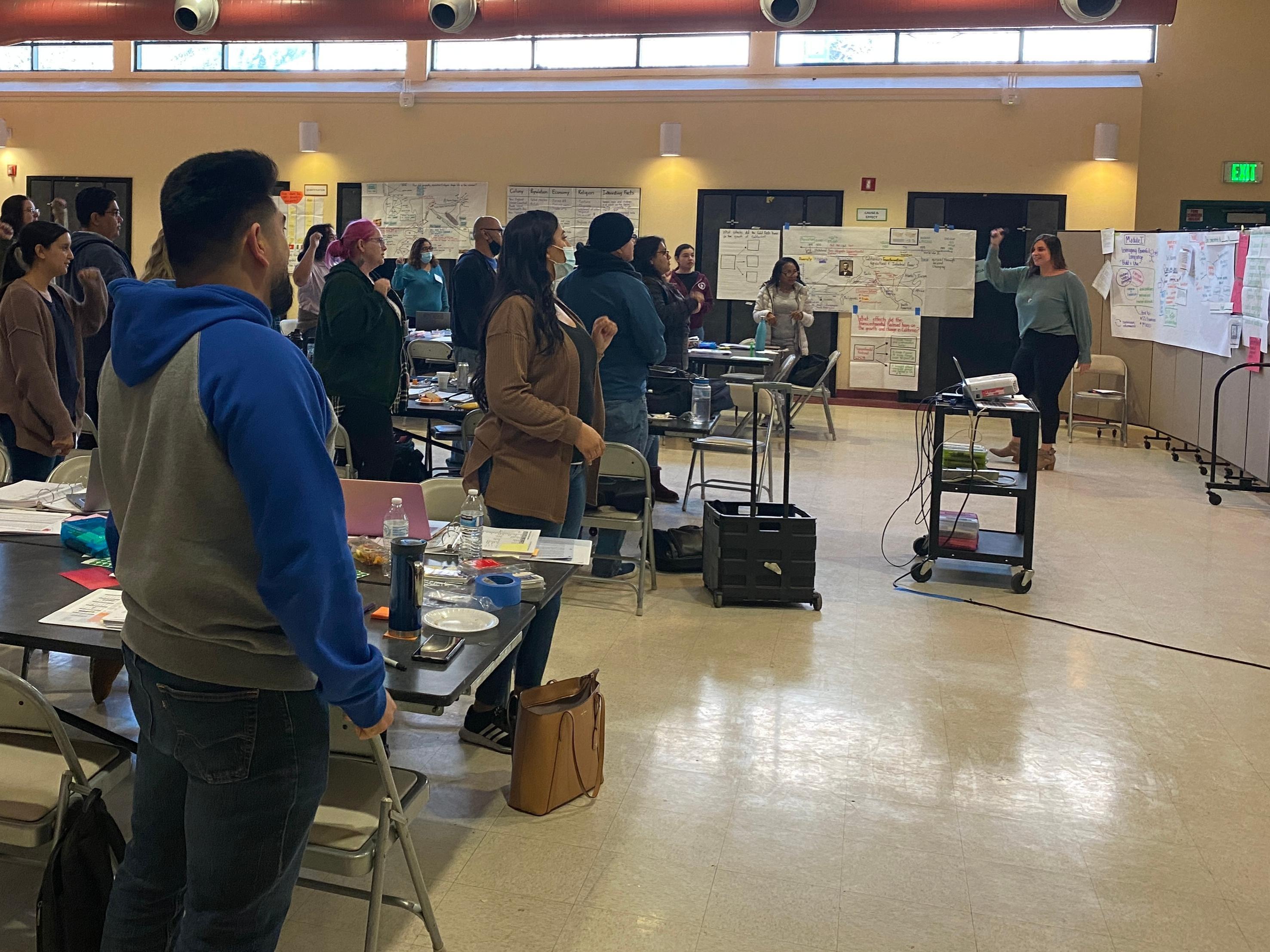 PEARLL Pathway 1 Training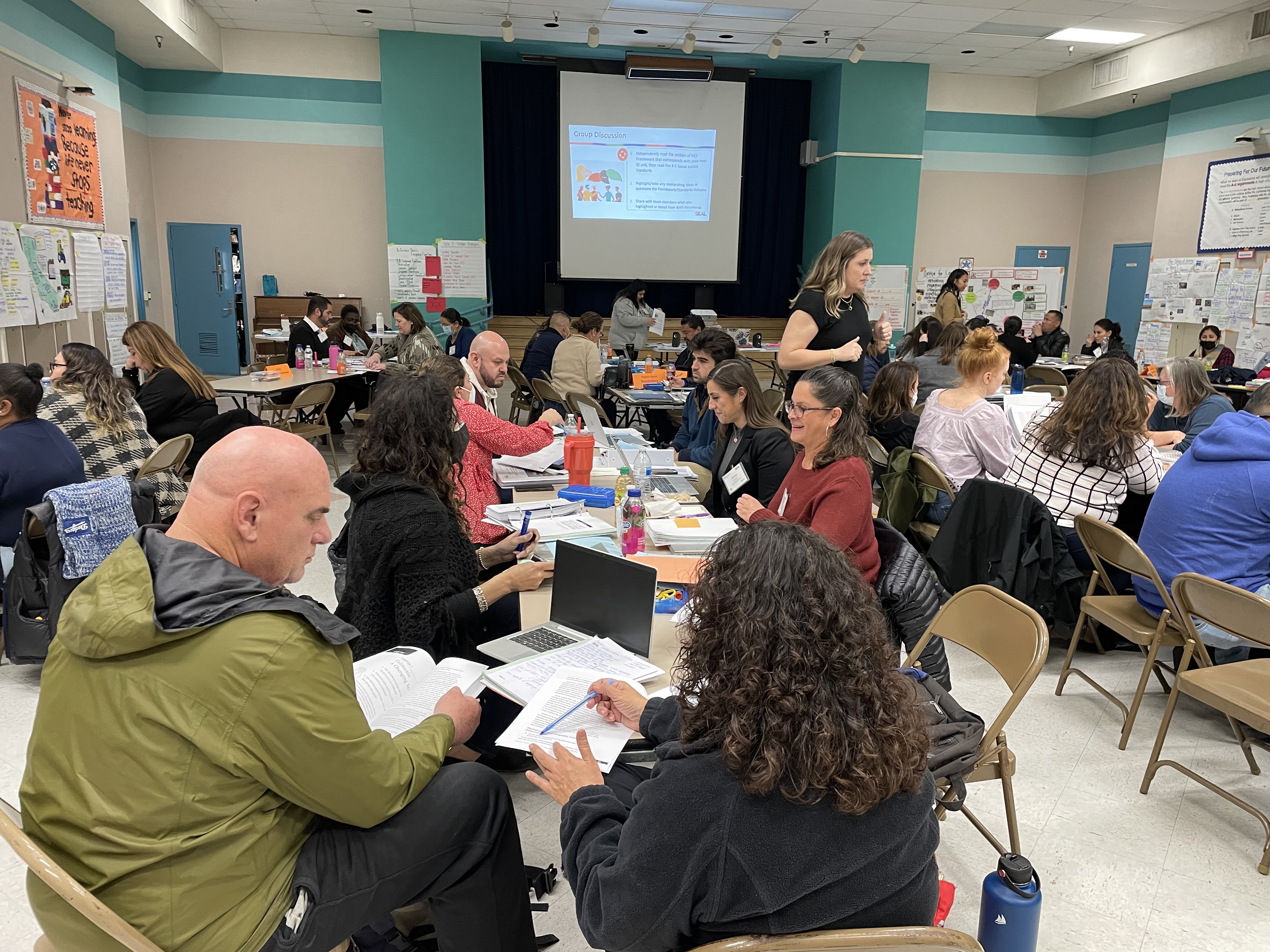 PEARLL Pathway 2 Training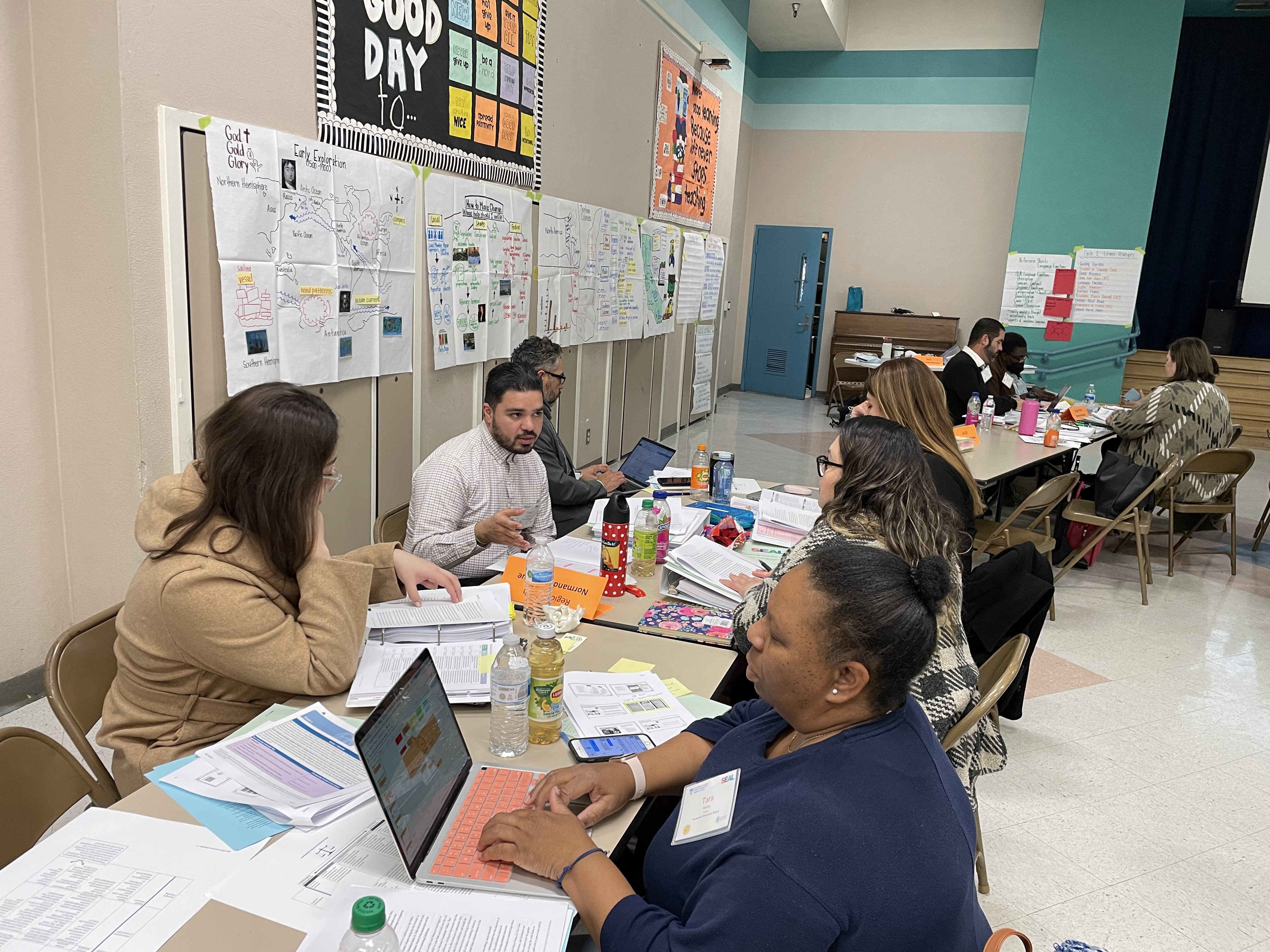 PEARLL Pathway 2 Training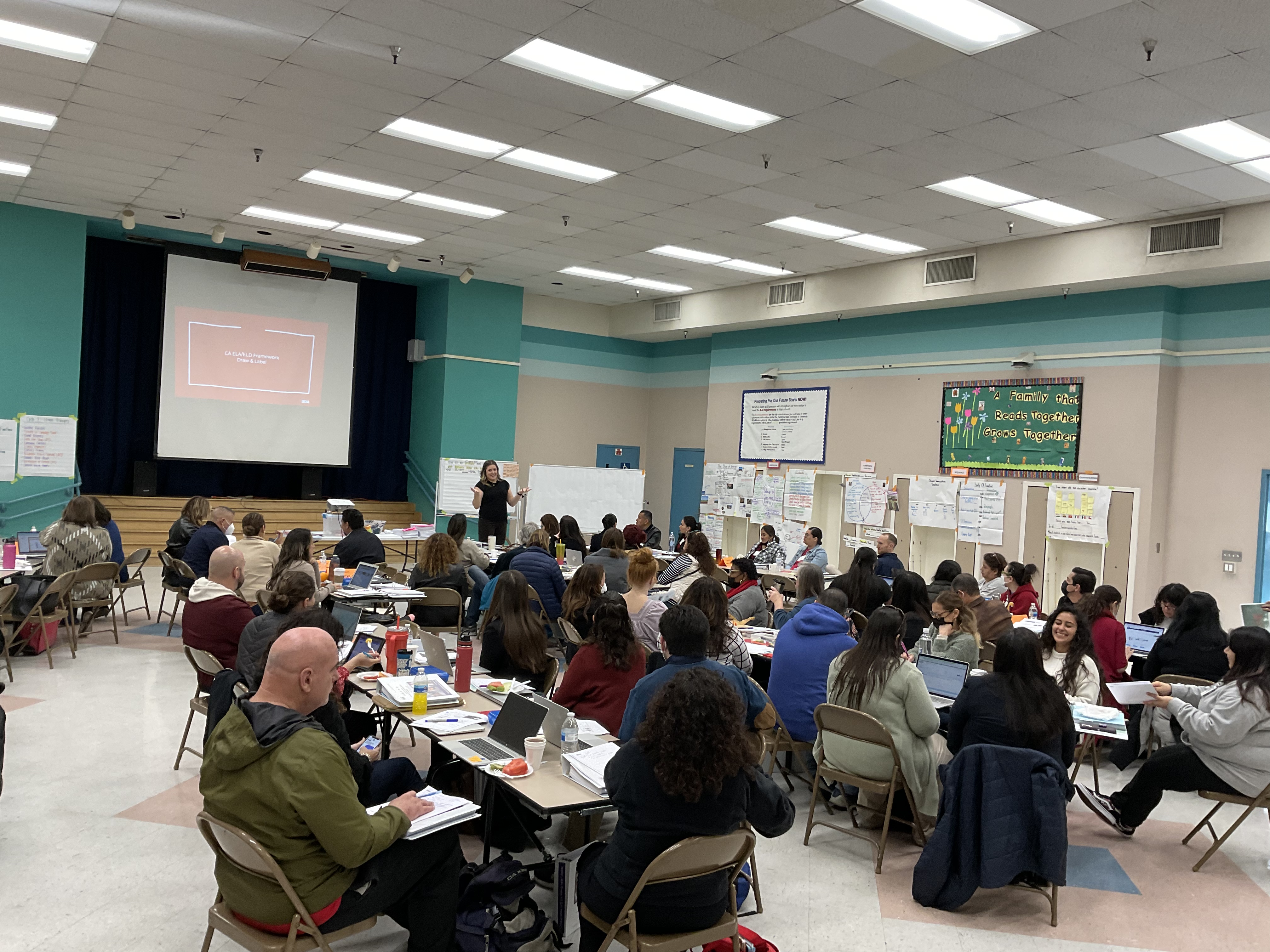 PEARLL Pathway 2 Training
Purposeful Engagement in Academic Rigor and Language Learning
Effects of the Sobrato Early Academic Language (SEAL) Model to Prevent Long Term English Learner Status
The School of Education's Center for Equity for English Learners leads a consortium that includes the L.A. Unified School District and Sobrato Early Academic Language (SEAL), a nonprofit that aims to elevate English learners and promote bilingualism for students statewide. The five-year grant (2021-2026) is funded by a National Professional Development grant awarded from U.S. Department of Education's Office for English Language Acquisition.
Project PEARLL serves 14 schools across 4 geographic regions in L.A. Unified, serving high numbers of ELs. It provides a comprehensive research and evidence-based Professional Learning program for coaches, teachers, and families to improve learning environments and classroom instruction for ELs, assisting educators who work with ELs in meeting high professional standards and preventing Long Term English Learner status by improving student language and literacy achievement. Educators challenge students in their development of complex academic vocabulary and language and immerse them in rich literature and high-level informational text, among other strategies.
The Purposeful Engagement in Academic Rigor and Language Learning (PEARLL) project is guided by three goals:
improving and increasing the use of evidence/research-based strategies in TK-fifth grade classrooms;
engaging families in literacy activities with their children, and
creating a pipeline of newly authorized bilingual teachers.
Project PEARLL evaluation and research will be conducted by Wexford Institute, including performance feedback, progress and outcome monitoring, a teacher development study, and a research study of student outcomes.
Read about the success of PEARLL's sister grant, Project ROYAL.
For more information about the evaluation of the SEAL model read the results of a multi-year study conducted by Loyola Marymount University's Center for Equity for English Learners (CEEL), in partnership with the Wexford Institute. The research was conducted from 2015 - 2019 in 67 schools from 12 districts across California.
Project PEARLL: Additional Information