Plenary Session - Wednesday, July 1: Tim Boals, Margo Gottlieb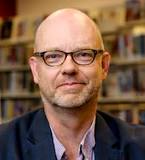 Tim Boals is the Founder and Director of WIDA, World-class Instructional Design and Assessment (wida.wisc.edu). He holds a Ph.D. from the University of Wisconsin-Madison, with an emphasis on multilingual learners. His background includes language education, educational policy, and Spanish language and literature. His research interests involve the interplay between content and language learning for multilingual learners.

Margo Gottlieb is a Lead Developer at WIDA, the Wisconsin Center for Education Research, University of Wisconsin-Madison. Dr. Gottlieb holds a Ph.D. in Policy Analysis, Evaluation Research and Program Design from the University of Illinois at Chicago. She has served in multiple capacities in multilingual education, assessment and evaluation, and as Fulbright senior specialist in this area. A prolific author, her most recent book is "Assessing multilingual learners: A month-to-month guide".

Plenary Session - Friday, July 3: Joel Gómez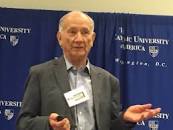 Joel Gómez is the current President and CEO of CAL, the Center for Applied Linguistics (www.cal.org). He received an Ed.D. in Higher Education Administration from George Washington University, with an emphasis on Bilingual Education Teacher Preparation. His research interests focus on biliteracy and mother tongue education. He has served in multiple positions in education and is past president of NABE, the National Association for Bilingual Education (www.nabe.org).