International Colloquium on Languages, Cultures, Identity, in Schools and Society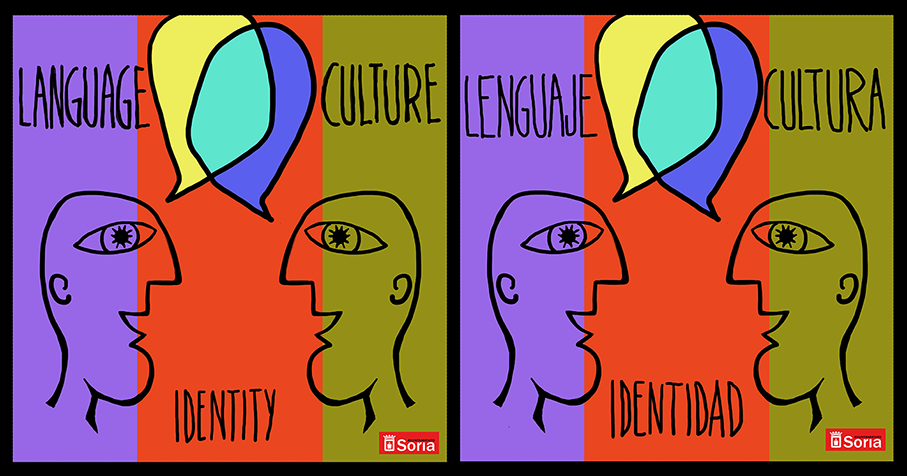 UPDATE: APRIL 15, 2022
The COVID 19 pandemic seems to be in remission, in stark contrast with the situation in the last months of 2021, when the organizing committee gathered to plan the next edition of the Colloquium. Given the uncertainties created by the Omicron variant at the time, it was regretfully decided to cancel the 2022 edition of the event.

While we continue to receive numerous inquiries about the potential for a face-to-face or virtual gathering, current time constraints make it impossible to organize a quality event this year. If the situation continues to improve, our hope is to be able to organize the event again in 2023.

The Colloquium, organized by the Loyola Marymount University School of Education, Los Angeles, California, with the support of the Department of Culture of the City of Soria, welcomes professionals, college students, and any individual interested in the impact of language, culture, and identity on our lives. The event will be held at the Centro Cultural Palacio de la Audiencia.
The current increase in migration patterns, globalization and transnationalism raises a myriad issues affecting populations worldwide: Fitting in; relocation-related gains and losses; what is "home"; living between two worlds; new linguistic, educational, ethnic, and cultural realities... With this in mind, the Colloquium revolves around the following topics:
Bi/multilingualism and bi/multi/transculturalism in families, schools, and society
Impact of bi/multilingualism and bi/multi/transculturalism on perceptions of language, culture, and identity
Impact of immigration on families and individuals
Ethnic- and cultural identity-related issues, including teacher-student differences
Language ideologies, policies, and practices
Maintenance and development of minority and heritage languages
Implementation and outcomes of immersion, transitional, and two-way bilingual programs
Code switching, code mixing, and translanguaging
Pidgins and creoles
Idioglossia
Sign languages (International, American, Nicaraguan,...) and CODAs
Linguistic landscape
Language brokers
Generation 1.5
Third Culture Kids, Adult Third Culture Kids, Cross-Cultural Kids, and Global nomads
Kaigai-shijo and Kikoku-shijo
Military brats, missionary kids, and borderlanders
Education of refugees, newcomers, and international orphans and adoptees
Other pertinent topics per the Organizing Committee
Individual presentations (English or Spanish) are 25 minutes long. Two presentations will share a 55-minute slot, based on commonalities between their topics. Participants attending at least 85% of the 20 contact hours of the Colloquium will receive a certificate of attendance.
Please note that this is a Colloquium, not a congress, symposium, or conference. We pride in fostering conversations and exchanges of ideas among participants. Therefore, we do not accept virtual presentations. For the same reason, certificates of presentation and/or of attendance are only extended to participants attending the event in Soria. Please keep this in mind prior to submitting your proposals and/or registering for the Colloquium.
Proceedings are published on Digital Commons at the conclusion of each edition of the event. Information on submission procedures, as well as previously published Proceedings, can be accessed by clicking on or on the Proceedings link on the website.
Please contact Francisco Ramos, Colloquium Director, at internationalcolloquium@lmu.edu for more information.