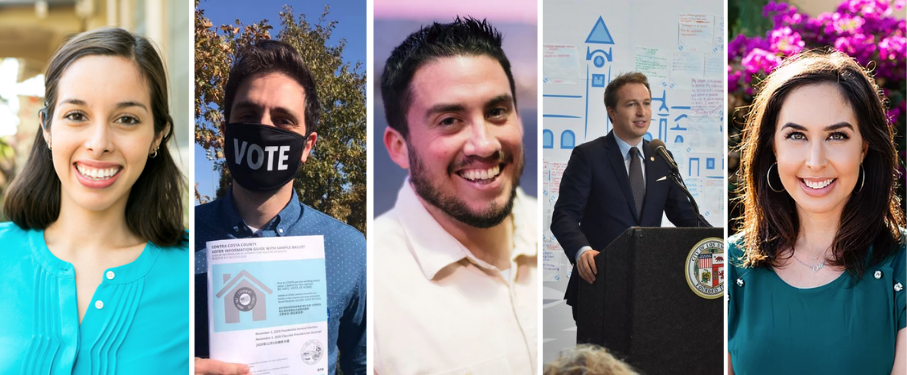 Among the former SOE students tapped for public office is Kelly Gonez M.A. '13, who was chosen as the youngest-ever woman President of the Los Angeles School Board
Election Day 2020 saw seven SOE alumni voted into and re-elected to public office in the State of California alone. All of them have served as teachers and/or in other capacities as educational leaders prior to running for office—roles that shaped their ideas, skills, and qualifications to serve. They include:
The three SOE alumni elected to the Board of Education for LAUSD comprise nearly half of its seven-member board. LAUSD is the second-largest school district in the nation, behind only New York City's Department of Education, and it serves a highly diverse population of more than 650,000 students and comprises nearly 15,000 schools and centers.
"LMU School of Education has scores of alumni across the country who serve the public as elected officials," said SOE Dean Michelle D. Young, Ph.D. "We train our educators to lead in a variety of roles, and we're proud to watch them carry on our tradition of civic engagement on behalf of advocating for excellent and equitable education for all children."