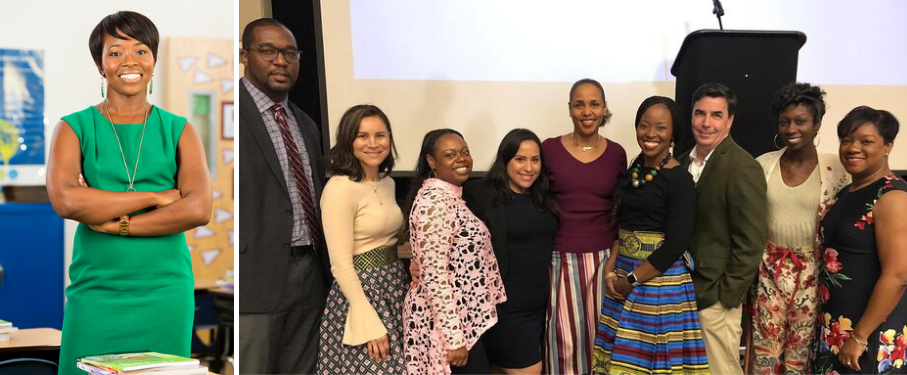 Through her non-profit Diversity in Leadership Institute, Laura McGowan-Robinson Ed.D. '16 aims to improve outcomes for Black and Latinx students
LMU School of Education graduate Laura McGowan-Robinson Ed.D. '16 (Cohort 10) is the recipient of the Ed.D. Program's Outstanding Educational Leader for Social Justice Award in recognition of her work as a social justice leader. McGowan-Robinson has dedicated her life to creating more equitable opportunities for students of color and low-income communities. Her dissertation, "African American Parental Engagement in a Public Middle School: Contributing Factors," was chaired by Dr. Franca Dell'Olio and examined how African American parents in a high poverty, urban, charter middle school, came to understand practices and beliefs at their child's school, while building relationships with other parents and school staff.
This year McGowan-Robinson founded Diversity in Leadership Institute (DLI) and she serves as Chief Executive Officer of the organization she started as a personal mission to address the issue of representation, equity, and inclusion among TK-12 administrators in California.
In August 2020, DLI presented 'The Tea' an online discussion co-sponsored by LMU School of Education's Institute for School Leadership and Administration (ISLA) and Educators for Excellence (E4E). The Tea was a virtual round-table discussion on racial diversity in the educational leadership pipeline. "It was a candid round-table discussion among African American and Latinx TK-12 leaders to highlight their experiences, successes, and challenges as educators of color," said McGowan-Robinson.
Educators shared their perspectives on the building and sustaining of racially diverse educator and leadership pipelines. DLI staff and university administrator credentialing program directors took in the information with an eye toward informing the work of their programs. Ultimately, McGowan-Robinson says, these conversations will enable DLI to help many schools, school districts, and schools of education to pave the way for a more diverse and representative group of leaders in California.