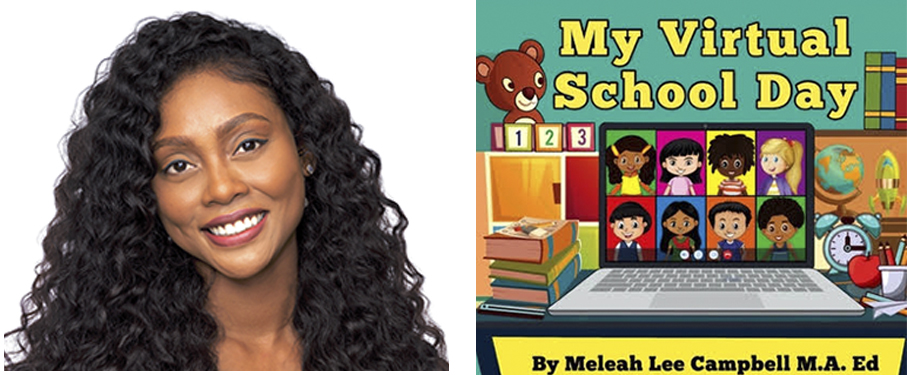 Meleah Campbell M.A. '19 wrote a rhyming book that normalizes online learning and develops early literacy skills
Meleah Campbell M.A. '19 wears many hats as an educator—full-time teacher for KIPP DC in Washington, DC, educational consultant, host of a popular Instagram with more than 31,000 followers that offers early childhood literacy tips. This fall, during the heart of the Covid-19 crisis, she added another role to her resume: Children's book author.
She wrote "My Virtual School Day," a rhyming book for pre-K students, "to help normalize this virtual school era we are in due to the global pandemic," she said, acknowledging that the disruption has been hard on many preschoolers.
The book follows eight children as they do everyday activities to get ready for school, such as making their beds and eating breakfast, before meeting on their computers and doing a class cheer together. The characters then move into fun learning activities for recognizing things such as letters, numbers, and shapes.
Campbell received her master's in urban education with a focus on literacy via LMU School of Education (SOE)'s partnership with Teach for America in the California Capital Valley. It was the hard work and upbeat attitude of her young students, whom she calls "scholars," that inspired her to become a first-time author. "This pandemic has proven to me how fragile life is, and I wanted to create something that would be around long after I'm gone," she says. "My SOE experience gave me so many great teaching tools and ideas, and I want to share them in as many ways as possible."