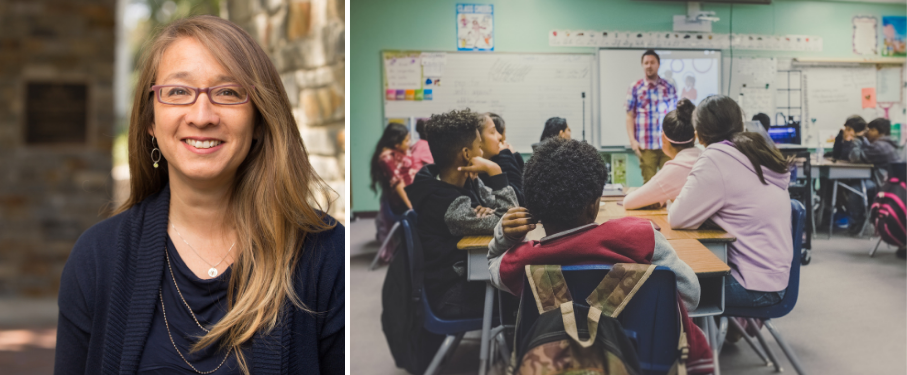 Dr. Kyo Yamashiro is part of a team studying the effect of taking an ethnic studies course on racial inequalities
As the debate continues over whether ethnic studies courses should be required in high schools, Assistant Professor Kyo Yamashiro hopes that her ongoing research will add valuable data to the dialogue. She's part of a team of four universities who will collaborate on a multi-year longitudinal study across public school districts in Los Angeles, San Francisco, and Albuquerque, New Mexico to determine whether taking such courses can reduce racial inequalities for marginalized youth of color. The effort is being funded by a $570,000 grant from the William T. Grant Foundation.
The team will research differences in outcomes between African American, Latinx, Asian American, Native American, and White youth, as well as assess potential effects based on intersectional identities of race/ethnicity and gender, economic standing, and language minority status. Collaborating universities include the School of Education, University of California, Irvine; Department of Sociology, University of New Mexico; and School of Education and Information Sciences, University of California, Los Angeles.
Ultimately, Yamashiro and the team's work will be entered into a publicly available database, and will inform local and national conversations about this curriculum topic in secondary schools. "Few studies that explore the impact of this coursework have been done in the past," says Yamashiro, "so we feel that up-to-date information can be used to guide and inform future courses in this area and how best to deliver the information to the students for which they're intended."