LMU School of Education
Impact Report
2023
The Fierce Urgency of 2023
In America, it's not unusual for educators and schools to become targets of scrutiny when society faces rapid changes. Today, the confluence of political divisions, cultural shifts, a brand-new war, and the lingering effects of the deep COVID era have put the world of education under a microscope as never before. As just one example, the recent abolishment of affirmative action by the Supreme Court will have ripple effects that our people and country will feel for years to come.
It is a time of great uncertainty, but we've lived in uncertain times before. During the March on Washington on August 28, 1963—which came together in the context of growing grassroots support and outrage over racial inequities—Dr. Martin Luther King spoke of the "fierce urgency of now" as he implored people to take action. "We refuse to believe that there are insufficient funds in the great vaults of opportunity of this nation," he told a crowd of more than 250,000. "We cannot walk alone. And as we walk, we must make the pledge that we shall always march ahead. We cannot turn back." It was a message of solidarity and hope during a time of turmoil. (A year later, the Civil Rights Act was finally passed.)
New Faculty
Like all of SOE's faculty, the scholars who joined us in 2023 are deeply committed to our mission to reshape our educational spaces and practices through professional preparation; rigorous research; cultivation of inclusive and equity-minded practices; and solidarity with diverse communities. Click on their bio links to learn more.
SOE Launches First Undergraduate Degree Program
In fall 2023, LMU School of Education launched the Education and Learning Sciences program for undergraduates wishing to pursue a career as an elementary school teacher. Previously named Liberal Studies and offered through LMU Bellarmine College of Liberal Arts, the revamped program offers students the opportunity to earn both a B.A. and a California Preliminary Multiple Subject Credential in just four years. Throughout their years at LMU, students engage with elementary students in local schools and throughout the wider community through classroom and field-based experiences in English, math, art, science, and other topics. Students also have ample opportunities to conduct faculty-guided research, with many participating in the Summer Undergraduate Research Program (SURP), the McNair Scholars program, and the Undergraduate Research Symposium. The launch of this program will boost the number of highly qualified teacher candidates in the workforce each year.
Spring Symposium Identifies Implications of AI
On March 18, 2023, LMU School of Education co-hosted the university's second annual Innovation Symposium, which centered around the challenges and opportunities presented by artificial intelligence technology. The daylong event, a collaboration with SOE's iDEAL Institute and LMU's College of Business Administration, drew an audience of K-16 educators, tech experts, start-up founders and employees, LMU alumni, and community members. Panelists included LMU faculty members as well as chief executive and strategy officers from tech companies; research associates; and software engineers. Panelists shared the steps they're taking within their organizations to adapt to the presence of AI and discussed how educators can use AI and other innovative technologies in the classroom.
SOE Wins Grants to Establish New Pathways for Undergraduate Teacher Preparation
In spring 2023, the California Commission on Teacher Credentialing (CTC) awarded two grants totaling $750,000 to develop LMU School of Education's capacity to implement undergraduate teacher education programs. The grant funds will be used to support the development and implementation of a B.A. program in child development with a PK-3 ECE Specialist Teaching Credential (plus a transfer pathway in partnership with Los Angeles Mission College); and the development and expansion of the B.A. program in education and learning sciences by adding a transfer pathway for this program in partnership with El Camino College, Santa Monica College, and Pasadena City College. These efforts align with SOE's commitment to assuaging the nationwide teacher shortage. California alone had more than 22,000 teacher vacancies during the 2021-22 school year, and undergraduate teacher education programs are an increasingly popular pathway for becoming a teacher in California.
State Superintendent Named 2023 Educator of the Year
On April 30, 2023, Superintendent Tony Thurmond, the 28th California state superintendent of public instruction was tapped as SOE's educator of the year at the school's annual awards ceremony. Among other accomplishments since taking office in 2019, Thurmond secured $6.6 billion in funding to safely reopen California schools for in-person instruction during the pandemic; implemented the nation's first statewide Universal Meals Program for public schools during the 2022-23 school year; and championed a $2.7 billion universal transitional kindergarten program to ensure that the Golden State leads the nation in expanding quality preschool. "We are California. We're not going to stand by while racism and divisiveness pervade our country," he said in his keynote address. "We are big enough as a nation to discuss the parts of our history that we're not proud of. We are capable of having those conversations—and our kids can take it."
Doctoral Alumna Runs for Office in Los Angeles
LMU School of Education alumna Didi Watts, Ed.D. '18, is currently a candidate for District 1 of the Los Angeles Unified School District (LAUSD). (The primary will take place on March 5, 2024.) Watts is a lifelong educator who has spent nearly three decades in public service as a teacher, school psychologist, principal, and more. She is co-founder with her husband Dr. Peter Watts of the Watts of Power Foundation, which is working to change the narrative of children in education. Currently, the elected board of eight has three SOE alumni: Kelly Gonez, M.A. '13, youngest female LAUSD board president in history; Nick Melvoin, M.A. '10, LAUSD board vice president; and Tanya Ortiz Franklin, M.A. '07.
Rankings and Accolades

#2

JESUIT SCHOOL OF EDUCATION IN THE COUNTRY
#2

PRIVATE SCHOOL OF EDUCATION IN CALIFORNIA
#7

AMONG ALL SCHOOLS OF EDUCATION IN CALIFORNIA
Student Demographics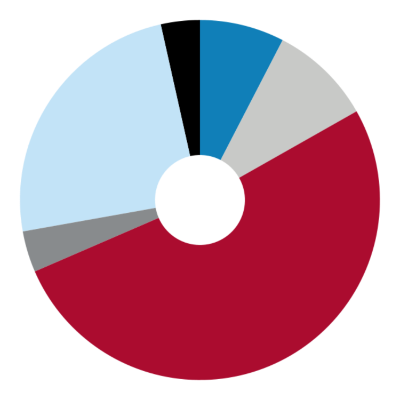 7.6% ASIAN OR PACIFIC ISLANDER
9.2% BLACK OR AFRICAN-AMERICAN
51.7% HISPANIC OR LATINO
3.7% TWO OR MORE RACES
24.3% WHITE
3.5% OTHER
Faculty Demographics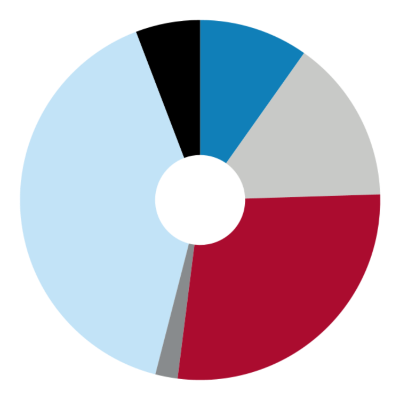 9.8% ASIAN OR PACIFIC ISLANDER
14.7% BLACK OR AFRICAN-AMERICAN
27.5% HISPANIC OR LATINO
2.0% TWO OR MORE RACES
40.2% WHITE
5.8% OTHER
Headcount
865

TOTAL STUDENTS
114

ED.D. STUDENTS
36

FULL-TIME FACULTY
12

AVERAGE CLASS SIZE
Partnerships and Placements
94


ACTIVE PARTNERSHIPS
400


TEACHER CANDIDATES PLACED IN CALIFORNIA SCHOOLS
248


SCHOOL SITE PLACEMENTS FOR TEACHERS THROUGHOUT CALIFORNIA
106


SCHOOL SITE PLACEMENTS WITHIN LOS ANGELES UNIFIED SCHOOL DISTRICT
Degrees Awarded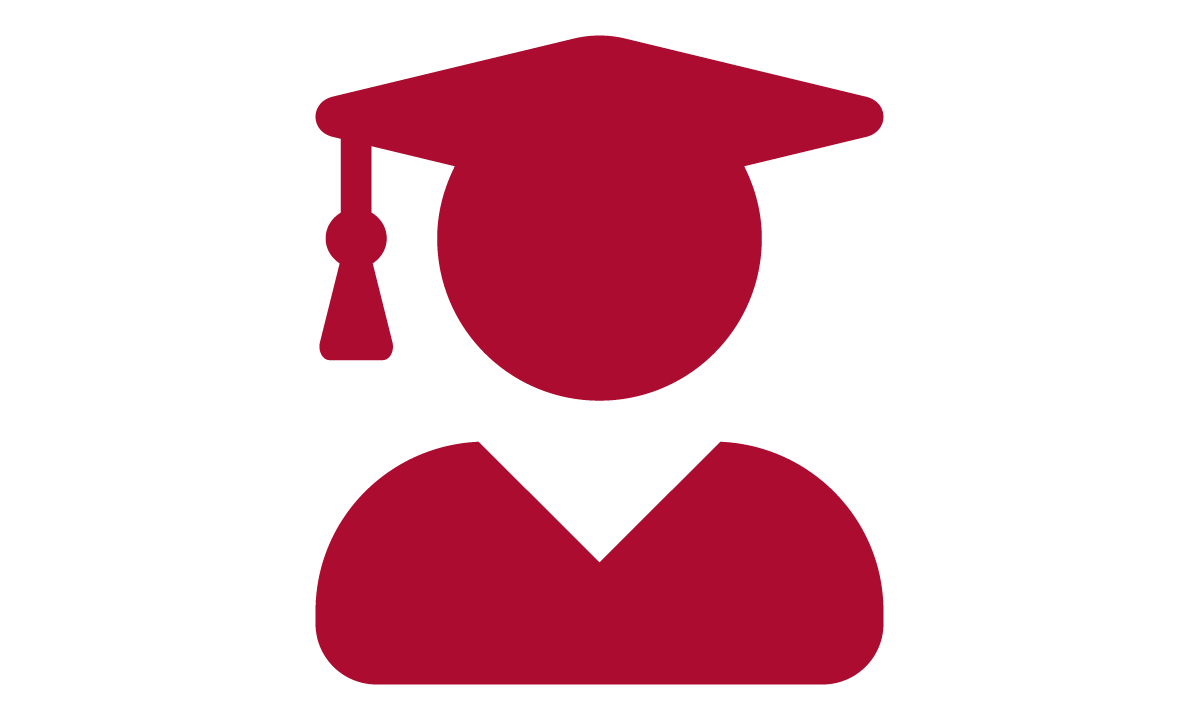 18

ED.D. DEGREES
410

M.A. DEGREES
402

CREDENTIALS
Scholarships and Aid

$18.33M


IN SCHOLARSHIPS AND AID
ACCEPTED BY STUDENTS

$15,024


AVERAGE AWARD PER STUDENT

89.2%


OF ALL STUDENTS GET SCHOLARSHIPS
Notable Grants and Contracts
Centers and Programs
Scholarly Research
Center for Equity for English Learners
Center for Undergraduate Teacher Preparation
Back to Top